Financing Your Dream Home
To compliment our service to you, Midwest Sustainable Homes not only provides you with the best solutions in construction, but also in financing your construction. We have made available to you a lender who can provide the same quality, creative thinking and great products to finance your new construction. New Century Bank is just that solution. At New Century Bank you will find a team who specializes in new construction lending and home mortgages for modular, panelized or site built homes with the most attractive down payment options. A leader in Post Frame building loans for Agriculture, commercial loans and leases or home uses with terms that fit your budget. They also have great solutions for both contemporary or barn and shed style homes. They even bring hope to clients with challenged credit. And getting started is as easy as emailing support@centurybankna.com with your contact information or call 888-235-7976. You will not be disappointed.
Country Home Loans
Financing your place in the country? We're here ready to help.
With over 100 years of experience serving rural America, Farm Credit Services of America has the expertise, experience and tools to help make your dream home a reality, whether it's financing new home construction on an acreage or buying a new place in a rural community.
Along with country homes, we also finance homes located in rural subdivisions and rural communities. Farm or ranch operators may also qualify for financing in larger towns and cities.
Meet Your Team
Meet the team that will take you through the Easy-Eight step program to build your dream home.
Amy Ray Estimator, Product Procurement Specialist, Design Consultant
641-446-4663
I grew up in south central Iowa in a farming community and my passion early on was art and design. I received my Bachelors of Fine Arts Degree from Iowa State University. I was fortunate to have parents that valued hard work and honesty. I have lived by these standards my entire life which has made many successful business relationships and friends, throughout the years. My husband and I have passed these same principles down to our own children. Here at Midwest Sustainable Homes we believe in these same values and we treat our clients honestly, genuinely, and we are straightforward.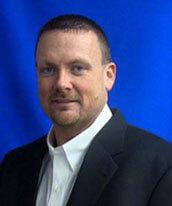 Damon Boyd Co-Owner
641-414-5313
Born and raised in Leon, IA. Growing up in the construction business has given me the opportunity to be involved in multiple aspects of construction. The part of construction that I specialize in is keeping the project moving and reaching the customers timeline goals. In all construction projects there are multiple barriers to completing the process. Our goal is to shorten or eliminate as many of those barriers as possible by helping the customer throughout the building process. I also keep the project moving by managing the multiple tradesman involved. Honesty, Integrity and Transparency are three values we live by and our promise to the customer is to make building an enjoyable experience.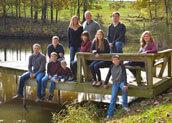 Steve Gilbert Co-Owner
641-414-9512
Raised in rural southern Iowa. My family has been involved in the construction business for over 50 years. We have built a family of businesses around the same, proven method- good old fashioned customer service. Our goal is to provide our customers what they expect and deserve in an honest, upfront manner. Serving rural and small town America is my passion and where I feel at home. We recognize that rural America is, oftentimes, underserved and that is why we are so excited to bring such a comprehensive approach to the construction industry in the heart of America.